Meet us here.
We're OPEN and ready to keep you moving!
With daily in-studio, outdoor and virtual classes, there's bound to be something for everyone!
Since the re-opening of in-person classes, we have been closely monitoring and adhering to State guidelines. Visit our Studio Safety page for more information.
PLUS! We recently installed glass workout "pods" for in-studio movement! Our custom 8ft tall glass partitions provide a personal, socially distanced space to move, sweat and take a moment for you.
BOOK A CLASS!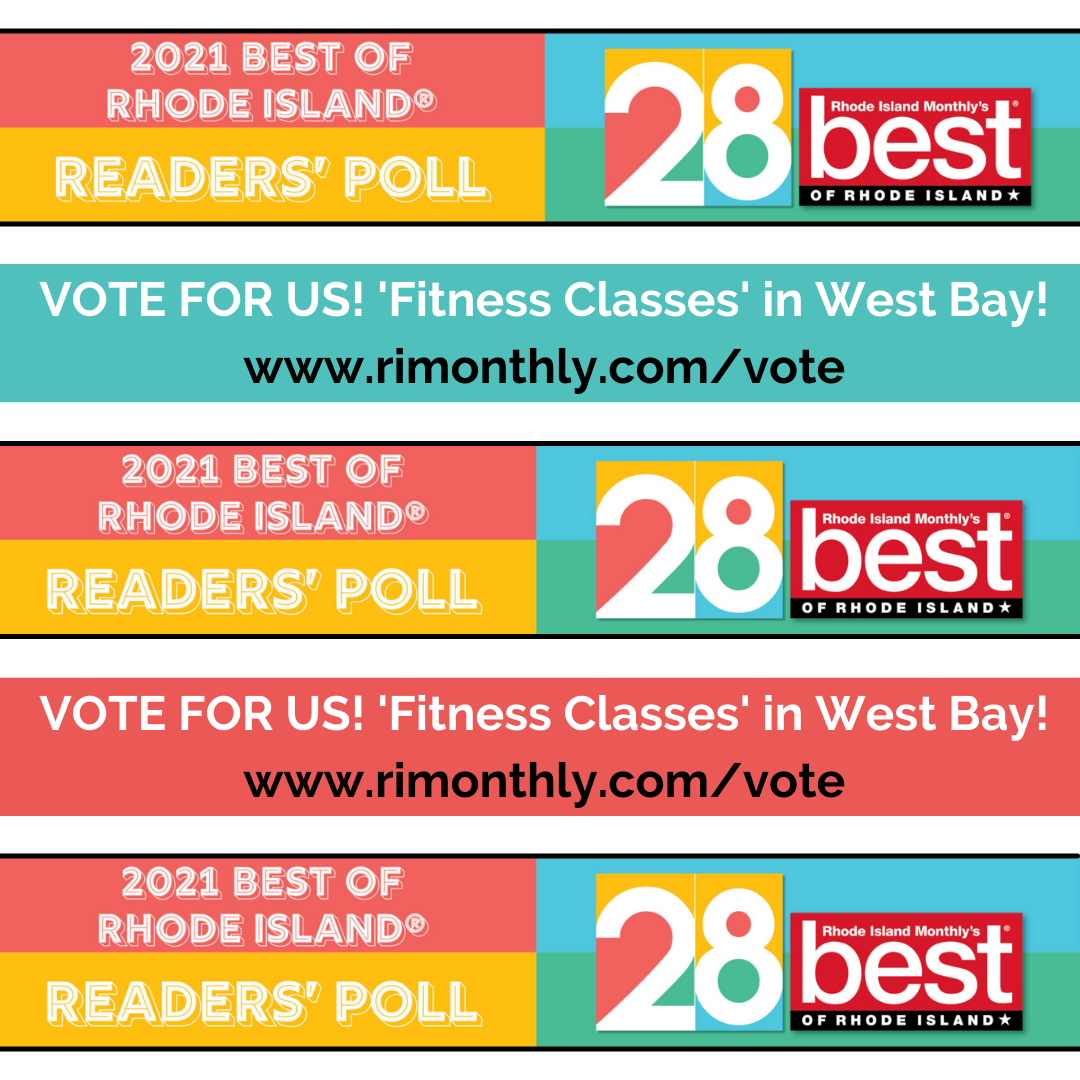 VOTE FOR US!
for Rhode Island Monthly's 'BEST OF' 2021 awards!
*Fitness Classes in WEST BAY* category
It felt darn good to receive such amazing recognition in 2020 and it would mean the world to us to get that 'W' for 2021!
Thank you! Alison & the Haven Team
VOTE HERE!
Our Classes
No matter the class style, we provide varying levels for most all of our movements, ensuring all fitness levels are given the same opportunity to feel challenged, to grow, and to see results.
Book a class today
BARRE | MAT | CARDIO | YOGA
From heart pumping and sweat dripping to mindful movements and deep breaths, we've got all the classes you need for a well-rounded fitness routine.
sign up
VOTE FOR US!
for Rhode Island Monthly's BEST OF 2021!
IT FELT DARN GOOD TO WIN LAST YEAR IN 2020, SO LET'S GO FOR THE 'W' AGAIN IN 2021!
Voting open April 1st - 30th
Thank you! xoxo
VOTE FOR US!