Events
Stay in tune with what's going on!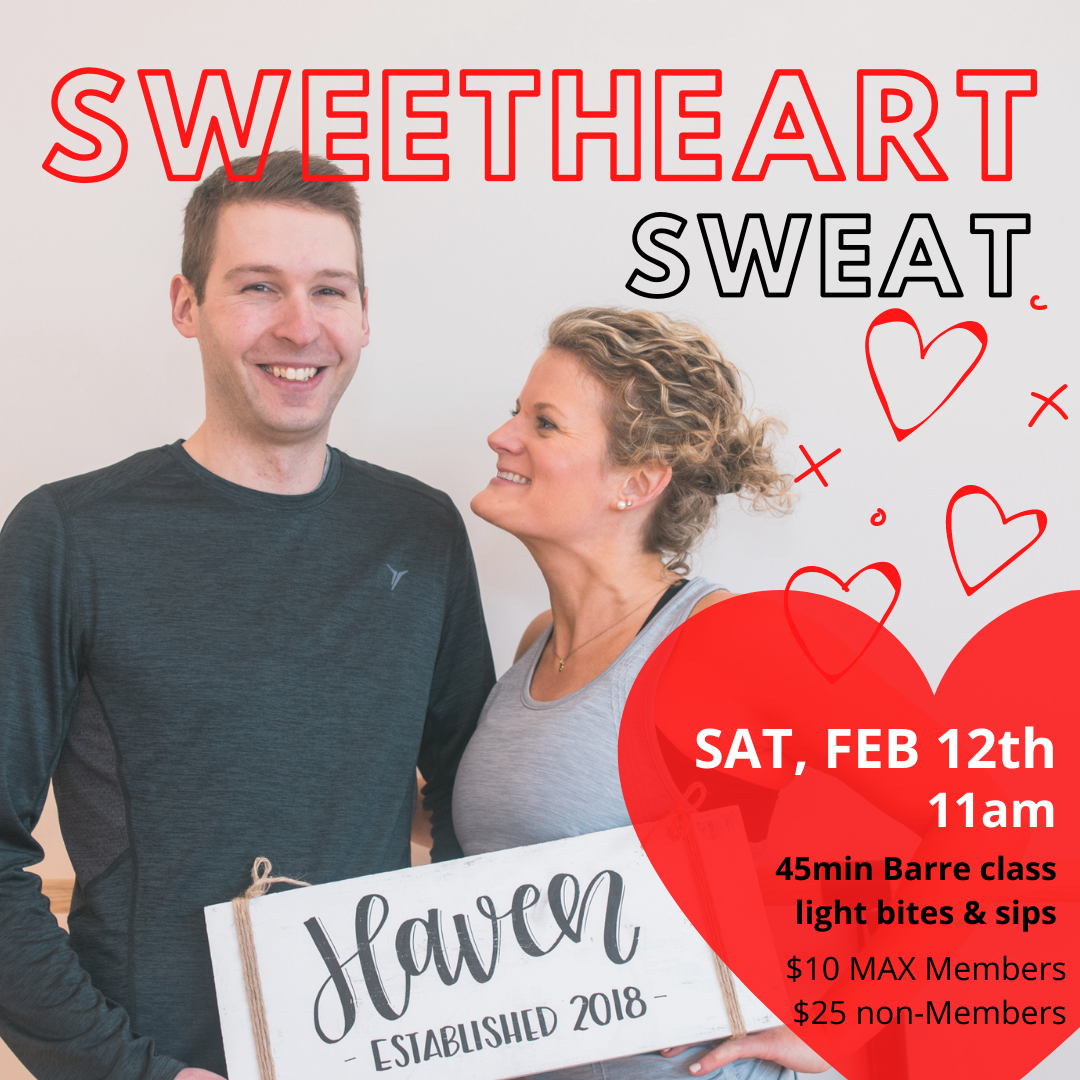 SWEETHEART SWEAT
We love any excuse for a themed class, prosecco and chocolates (even more so when it's shared with those we love).

In celebration of Valentine's Day, bring your Sweetheart to the Barre!
SATURDAY, FEBRUARY 12th, 11am
<3 Show off to your partner all of the hard work you put in at the studio!
<3 Do something fun and unique together (make a day of it and grab brunch after class...just a thought!)
$10 MAX Members (email us!)
$25 non-Members
*Each person must register separately
REGISTER HERE!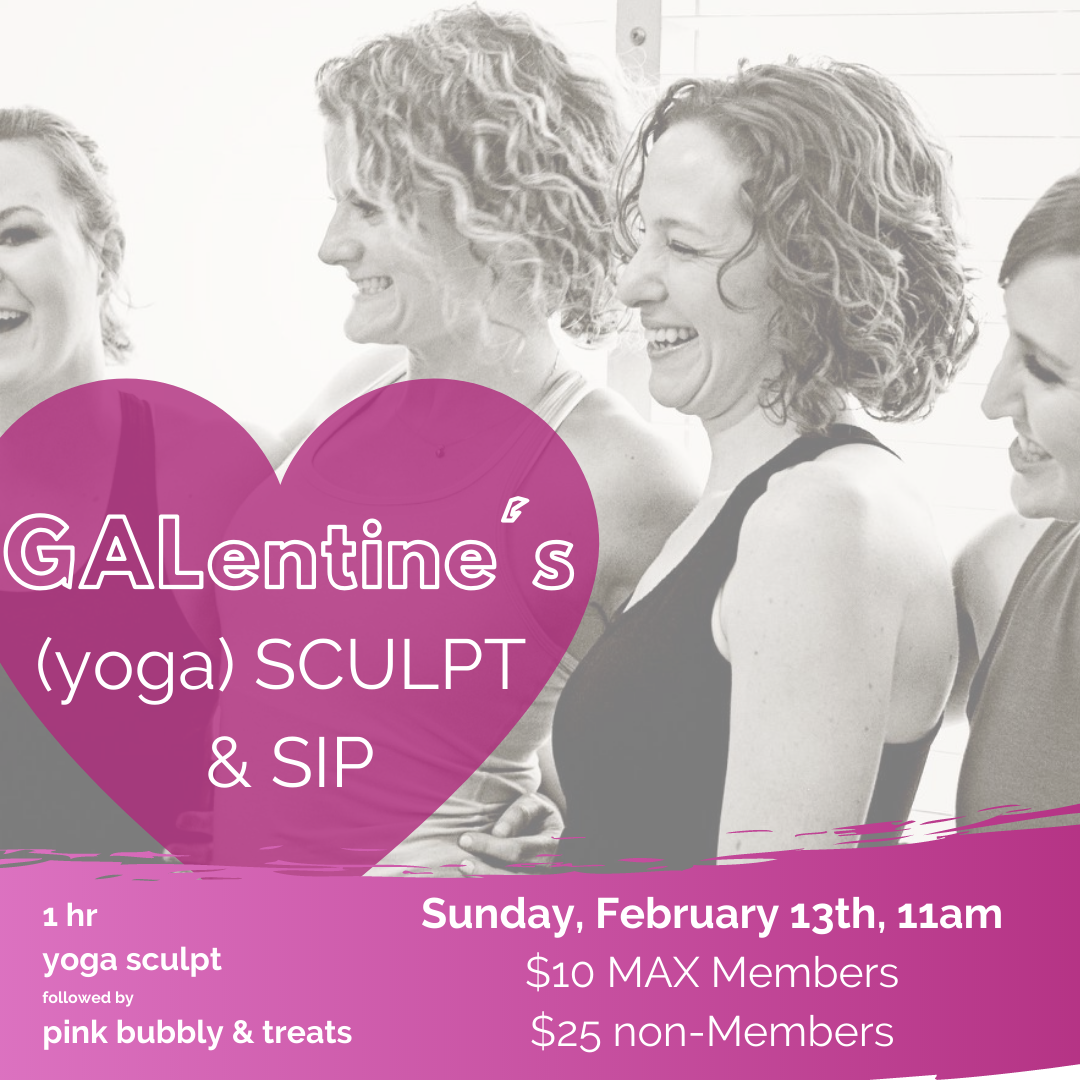 GALentine's YOGA SCULPT & SIP
Because sometimes there's nothing better than time with your GAL pals!
Instructor Sarah is back from Boston to teach a killer Yoga Sculpt class for you and your besties!
Join us for a 1hr Yoga Sculpt class followed by Pink Bubbles (or Hot Tea) and Sweet Treats in celebration of our best Gal-Pals!
SUNDAY, FEBRUARY 13th, 11AM
Sounds like a perfect morning with friends
(or...Sisters, Moms, Aunts...any of the important GALS in your life)!
$10 MAX Members
$25 non-Members
*each person must register separately
REGISTER HERE!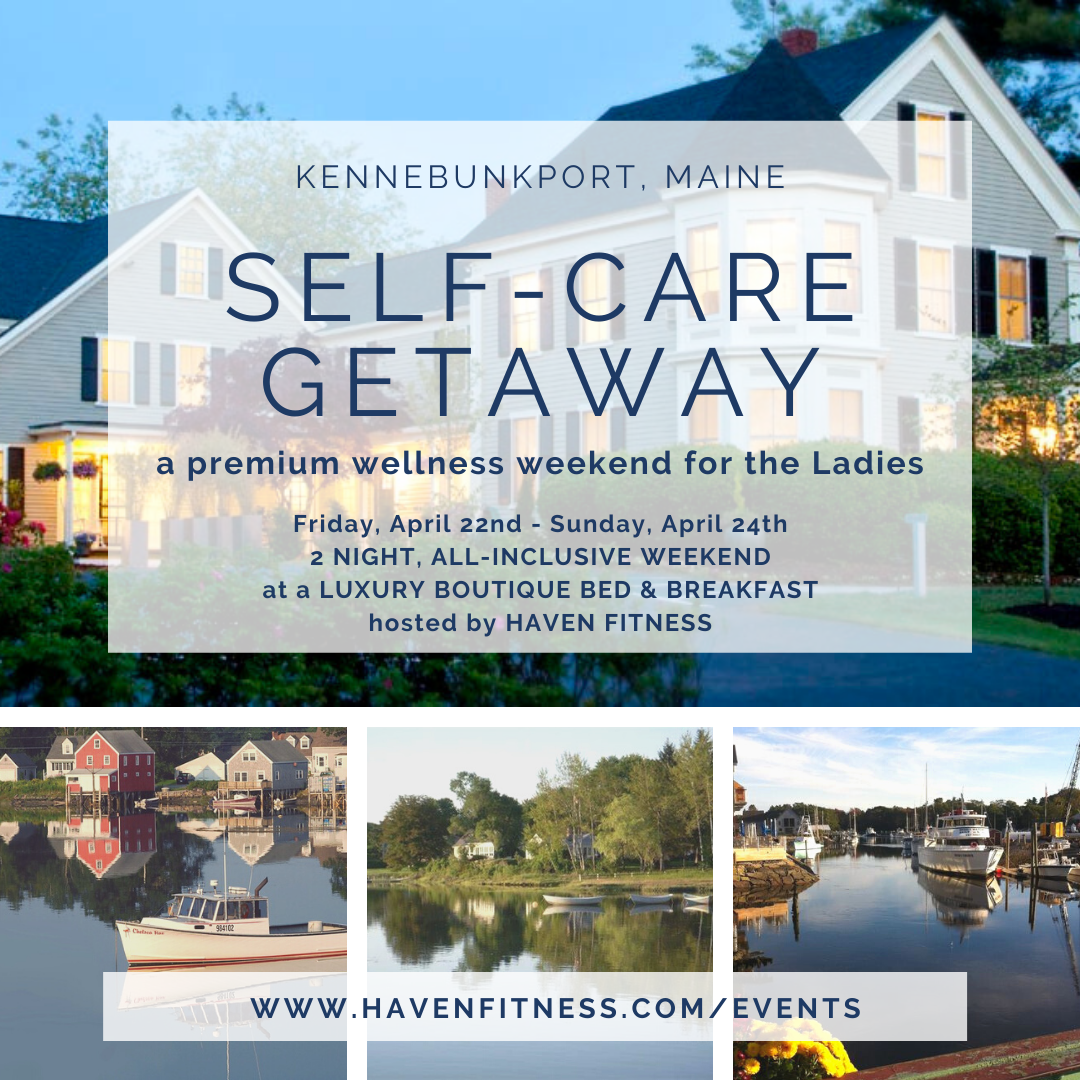 SELF-CARE GETAWAY TO MAINE
you deserve to DISCONNECT, INDULGE, UNWIND, SWEAT (but not too much, hehe) and fuel your soul with GOOD ENERGY around GOOD PEOPLE.
We have curated an all-inclusive luxury wellness weekend for you to GET AWAY to the beautiful seaside town of Kennebunkport, Maine.
We'll relax, eat delicious food, move our bodies, relieve a bit of stress and explore. It's going to be a luxury ladies weekend for the books.
WHERE ARE WE STAYING?
Our group will have exclusive access to the entire Inn at English Meadows in Kennebunkport, Maine. This completely renovated, luxury B&B is just minutes walking distance to downtown Kennebunkport and the beach. Enjoy top notch amenities, relaxation, delicious food and cozy fireside evenings!
WHAT's INCLUDED?
Everything! Other than gas and personal spending money for exploring the seaside town of Kennebunkport, you're fully covered for the entire weekend!
--Two nights at our luxury boutique Kennebunkport Inn
--Friday evening wine & cheese welcome reception
--Friday evening outing to a local studio to hand-pour custom candles
--All meals and cocktails: Friday dinner, Saturday & Sunday three-course homemade breakfast at the Inn, Saturday lunch & dinner. Evening cocktails.
--Complimentary Nespresso coffee, tea, water, sparkling water and afternoon cookies provided by the Inn
--Three special movement classes: Pilates and Yoga with Haven Fitness, Evening GLOW Buti Yoga class hosted by The Daily Sweat
--Intention setting, breath work practice and meditation
--Exclusive welcome bag full of weekend treats
--Nature walks to local beaches
--Free-time to shop and explore the beautiful towns of Kennebunkport and Ogunquit, Maine
This has been a few years in the making and we cannot wait to treat you to all that Kennebunkport has to offer!
EMAIL US FOR OUR DETAILED PRICING, FULL WEEKEND SCHEDULE AND FAQ'S!
MORE INFO PLEASE!