Events
Stay tuned with what's going on!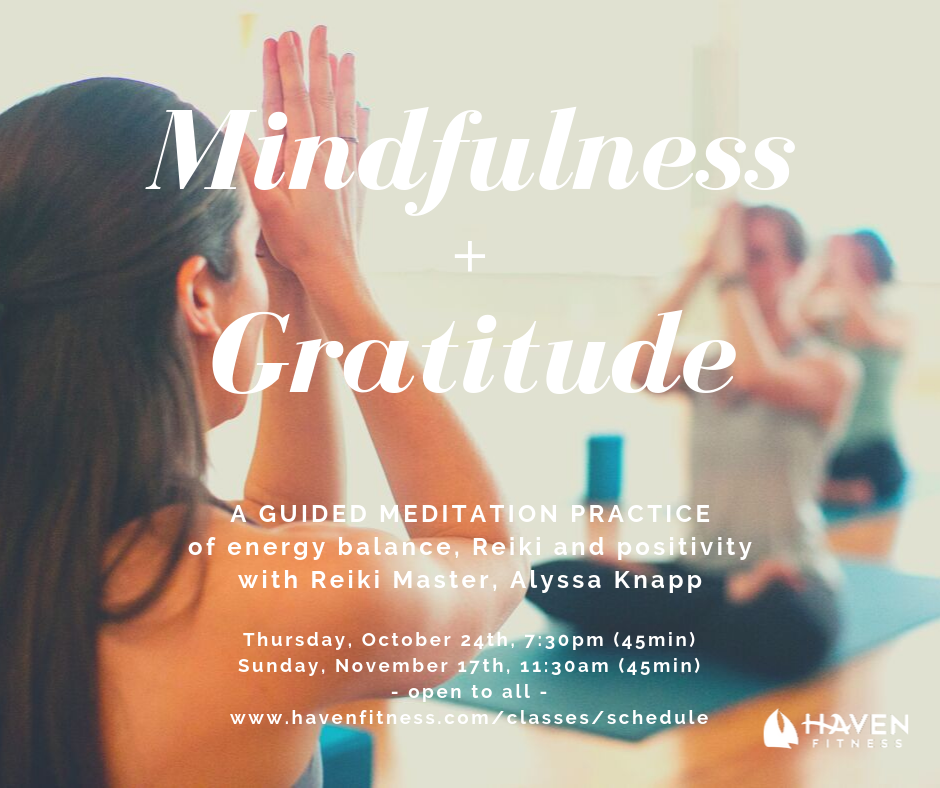 MEDITATION + REIKI CLASS
Sunday, November 17th, 11:30am (45min)
Join us as we welcome Alyssa Knapp, Reiki Master and Owner of Integrative Wellness RI.

Take your good vibes to the next level by joining this unique class where we will discuss energy balance and meditate while receiving Reiki energy. We close this practice with a Chakra Oracle Card reading.
Open for all who wish to take in some good vibes! Standard class rates apply.
RESERVE YOUR SPOT!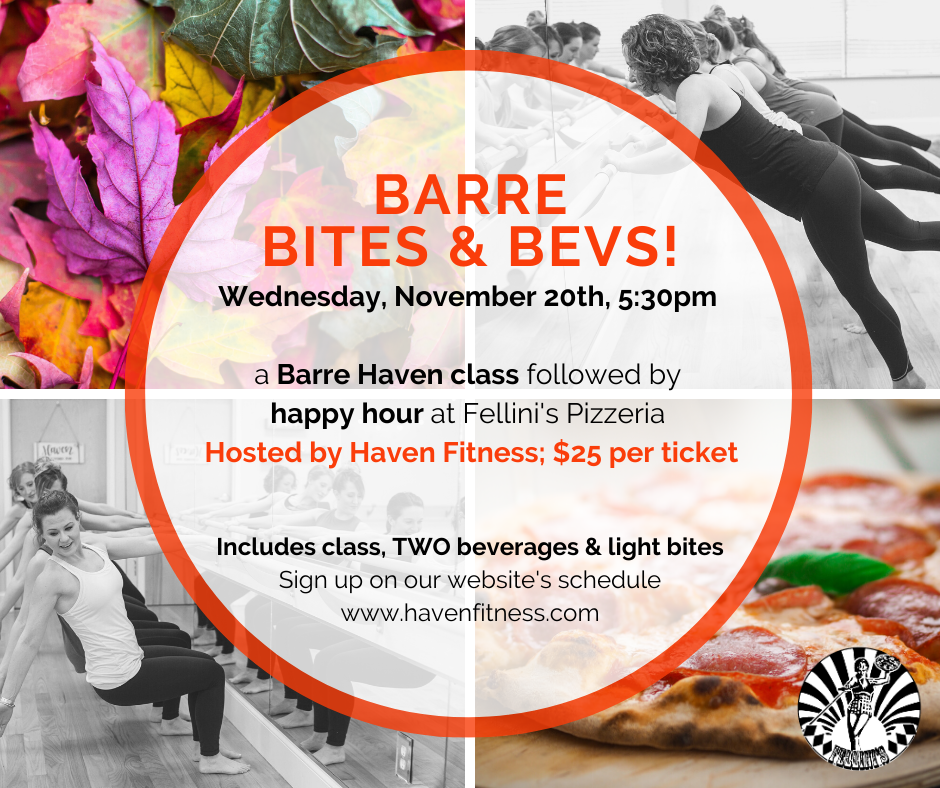 BARRE, BITES & BEVS
Fall Edition!
Join us as we celebrate the Fall season and our friendships with our signature Barre, Bites and Bevs event!
Kick things off with a 45-minute Barre Haven class followed by light food and cocktails at Fellini Pizzeria Pawtuxet Village Cranston, RI.
**Special dual-teaching class with Alison AND Gretchen!
Tickets are $25 each and include the Barre class, two drink tickets and light bites.
What to bring? Just yourself and a bottle of water. We provide the rest!

RESERVE YOUR SPOT!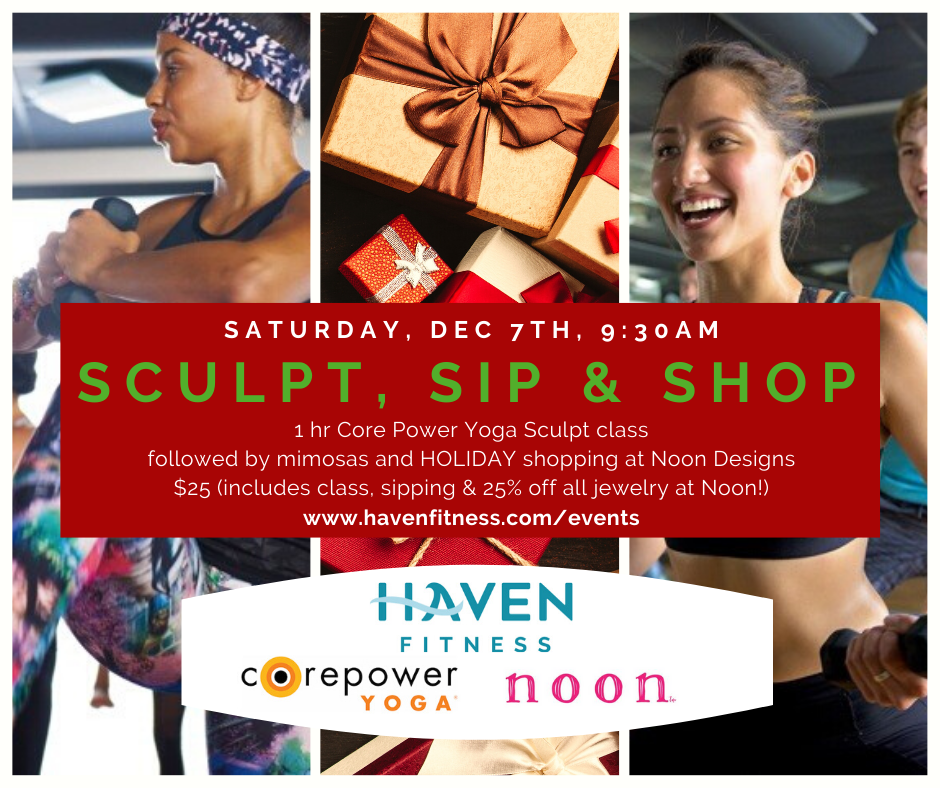 SCULPT, SIP & SHOP
**Holiday Edition**
Join Sarah Gray, a Narragansett local (who happens to be our Owner's bestie of 15 years) and 200hr certified CorePower Yoga Sculpt instructor, for this special pop-up event!
Sarah will lead you through a heated, 1-hour CorePower Yoga Sculpt class followed by mimosas and shopping at Noon Designs. Yoga Sculpt takes a traditional Vinyasa flow and amps it up a few notches! Expect strength work using hand weights, high intensity cardio bursts, a focus on the core and a ton of sweat in a hot room!

After class, sip on a mimosa and enjoy an exclusive 25% off deal on all jewelry at Noon Designs! Cross off some of your Holiday shopping (and have some fun doing so!).

Tickets $25 (includes class, mimosas and your special discount at Noon Designs)

What to bring: Water, towel and yoga mat towel (not required, only if you have one)

RESERVE YOUR SPOT!