Events
Stay tuned with what's going on!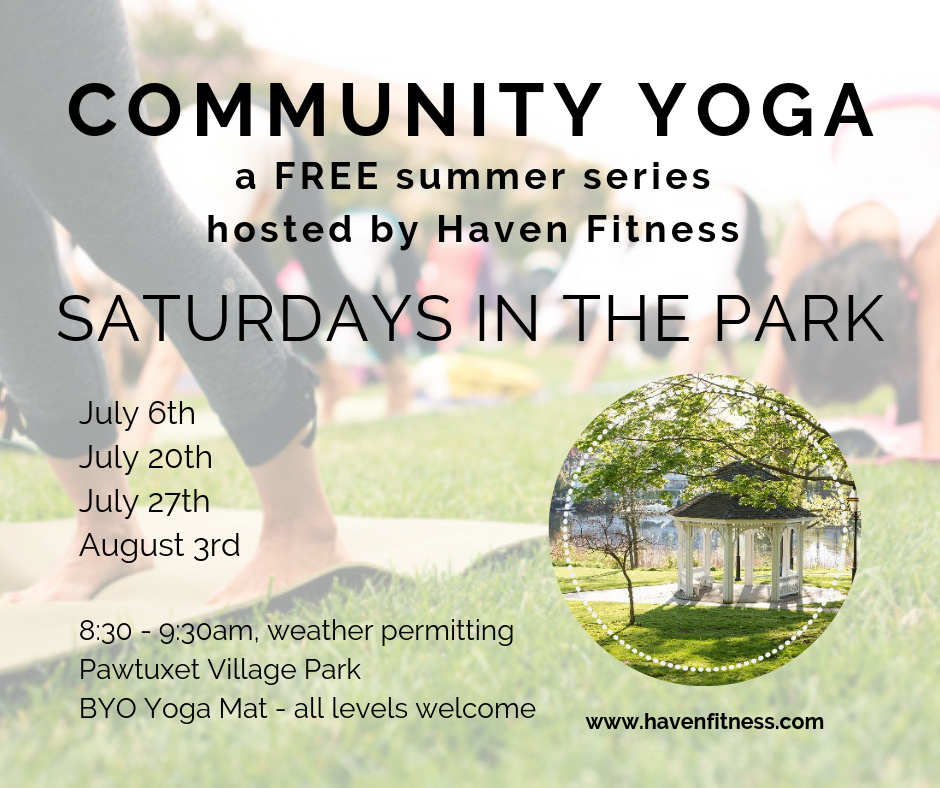 Y O G A in the P A R K
FREE Community Classes!
Join us for our special, community yoga class series in Pawtuxet Village Park this Summer! A sunshine flow intended to improve flexibility, balance and the connection between our bodies and minds. All fitness levels welcome. Class is weather permitting.
Saturday, August 3rd at 8:30am
Click Here to Sign Up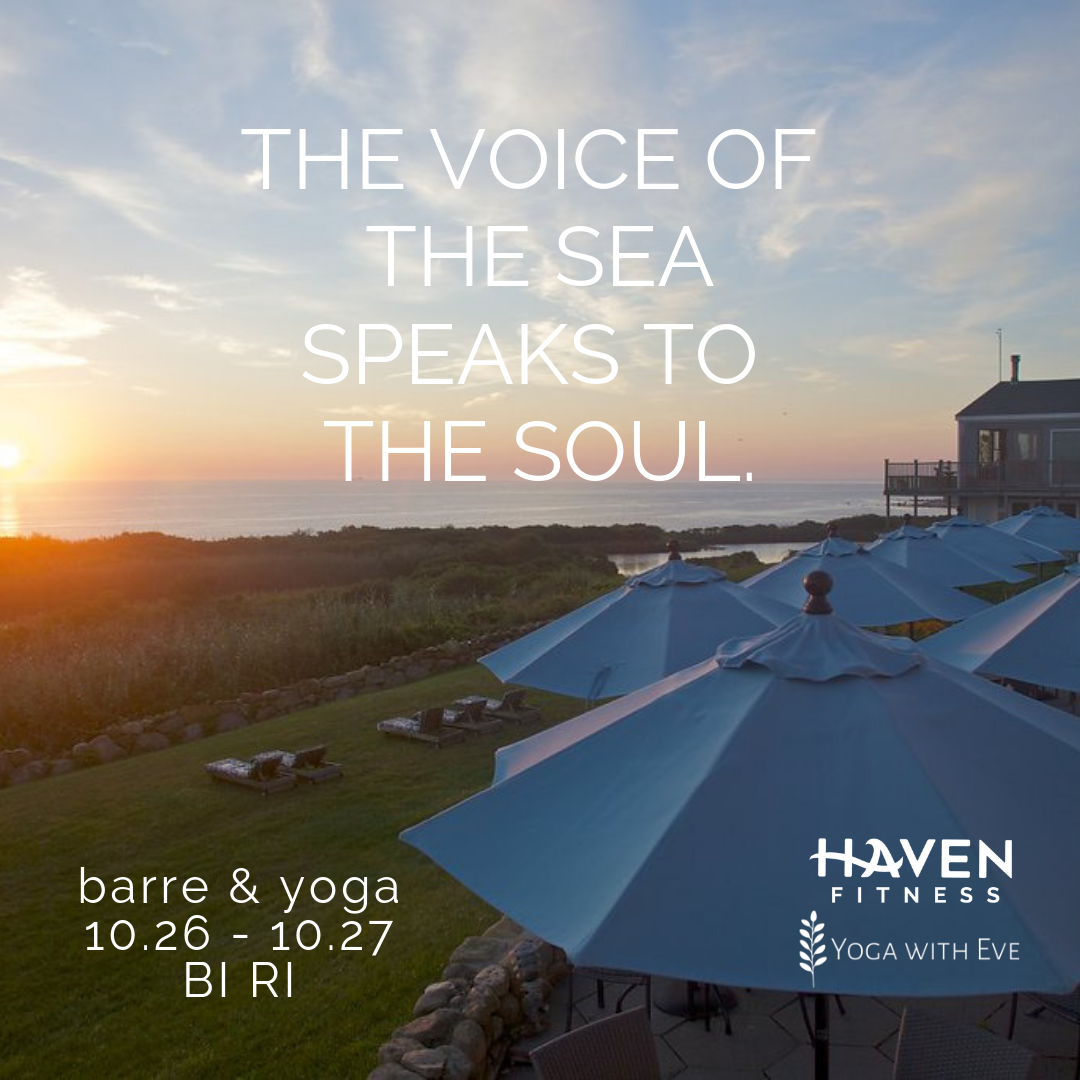 Barre + Yoga: Block Island getaway
Join experienced Barre and Yoga instructors, Alison Cavallo and Eve Carey, for a Block Island getaway full of fitness, mindfulness, good food and even better company!

Alison and Eve have curated a unique, tailored and personal experience suitable for anyone looking to escape the daily grind and treat themselves to a peaceful, quintessential island overnight.
DATES: October 26th - 27th
TIMING: 11am ferry out of Narragansett on Saturday, October 26th. 5:30pm ferry home from Block Island on October 27th.
THE INN: Enjoy premium accommodations at The 1661 Inn...this ain't camping, y'all. Most rooms are designed for two or more guests, although single rooms are available. Upgrades are also available for larger rooms, private waterfront patios, in-room fireplaces, etc.
TOTAL INVESTMENT: $475 per person (includes...)
ferry transport to and from
premium accommodations at The 1661 Inn
all meals and beverages (lunch, afternoon wine/cheese, dinner, hot breakfast, snacks and cocktails)

two barre + yoga fusion classes (1hr each)

guided seaside nature walk (optional)

guided meditation overlooking the Atlantic

weekend welcome bag

free time to explore beautiful BI RI

(...what your total cost does NOT include...parking at ferry terminal, optional bicycle rentals and free-time spending money)
Email us for more information!