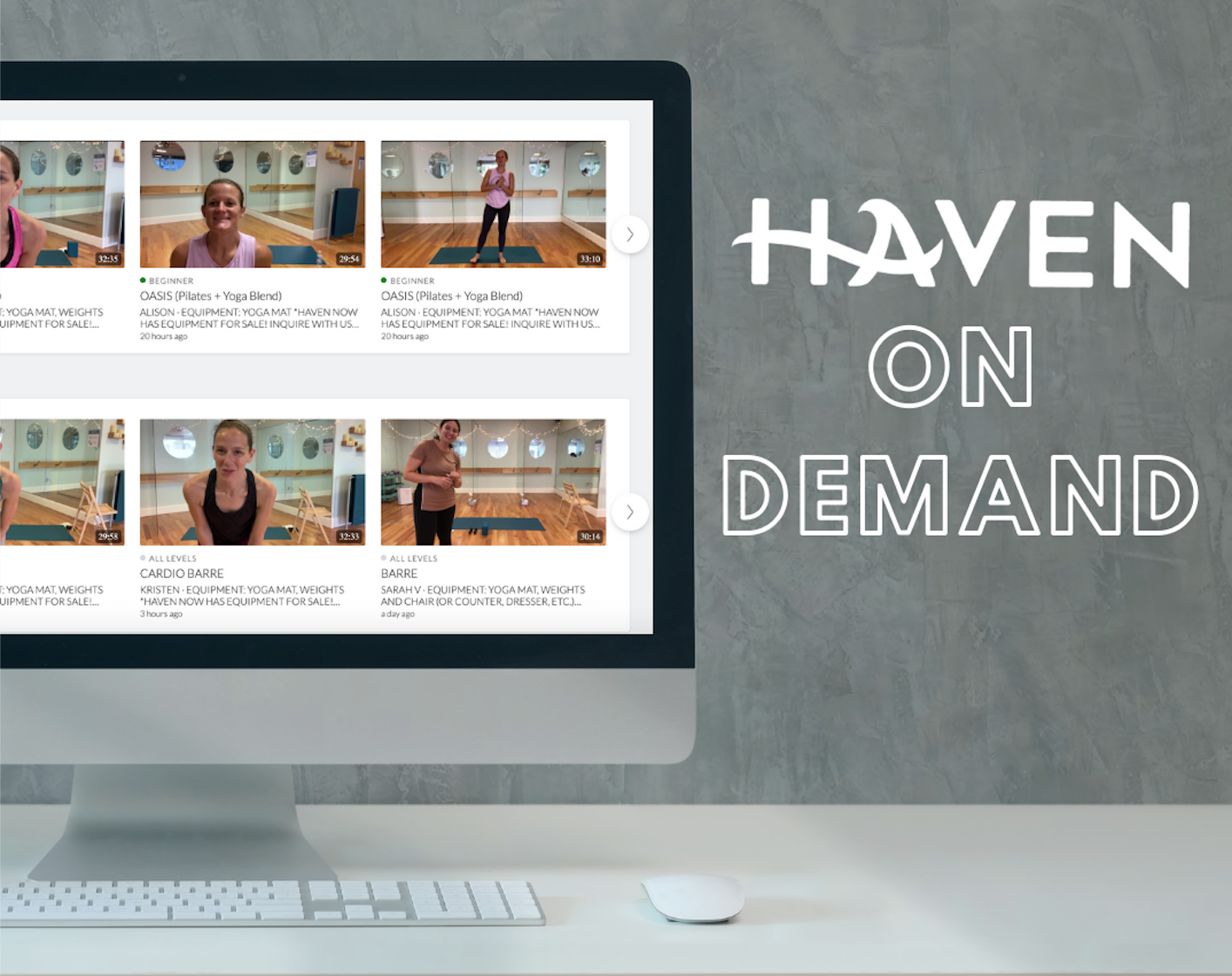 300+ VIDEOS
+ 2 NEW WEEKLY

An exclusive virtual library of your favorite Haven Fitness classes. Now you can move WHENever, WHEREver and with UNLIMITED access to classes.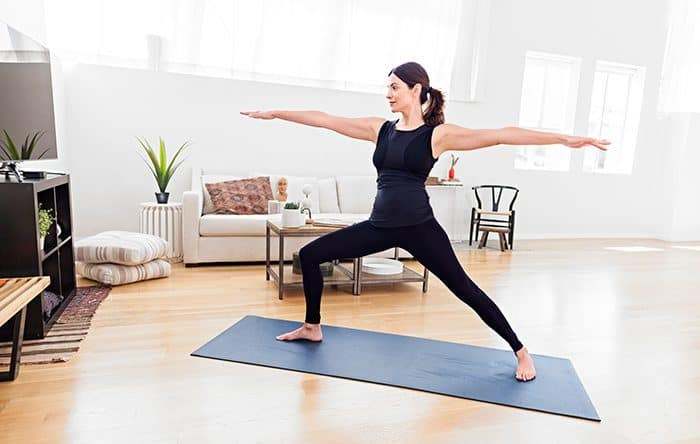 HERE'S HOW IT WORKS
With 300+ virtual classes in our library and TWO NEW added each week, your choices are endless!
Every Monday morning at 5:30am, you will receive an email with the week's new virtual video content.
Use the weekly email for access OR head to this web page whenever you're looking to MOVE.
Click the yellow button below, log-in to the platform using your MINDBODY username and password, find the class you want and enjoy!
If the system does not detect an active Haven On Demand package, it will prompt for payment.
LIBRARY LOG IN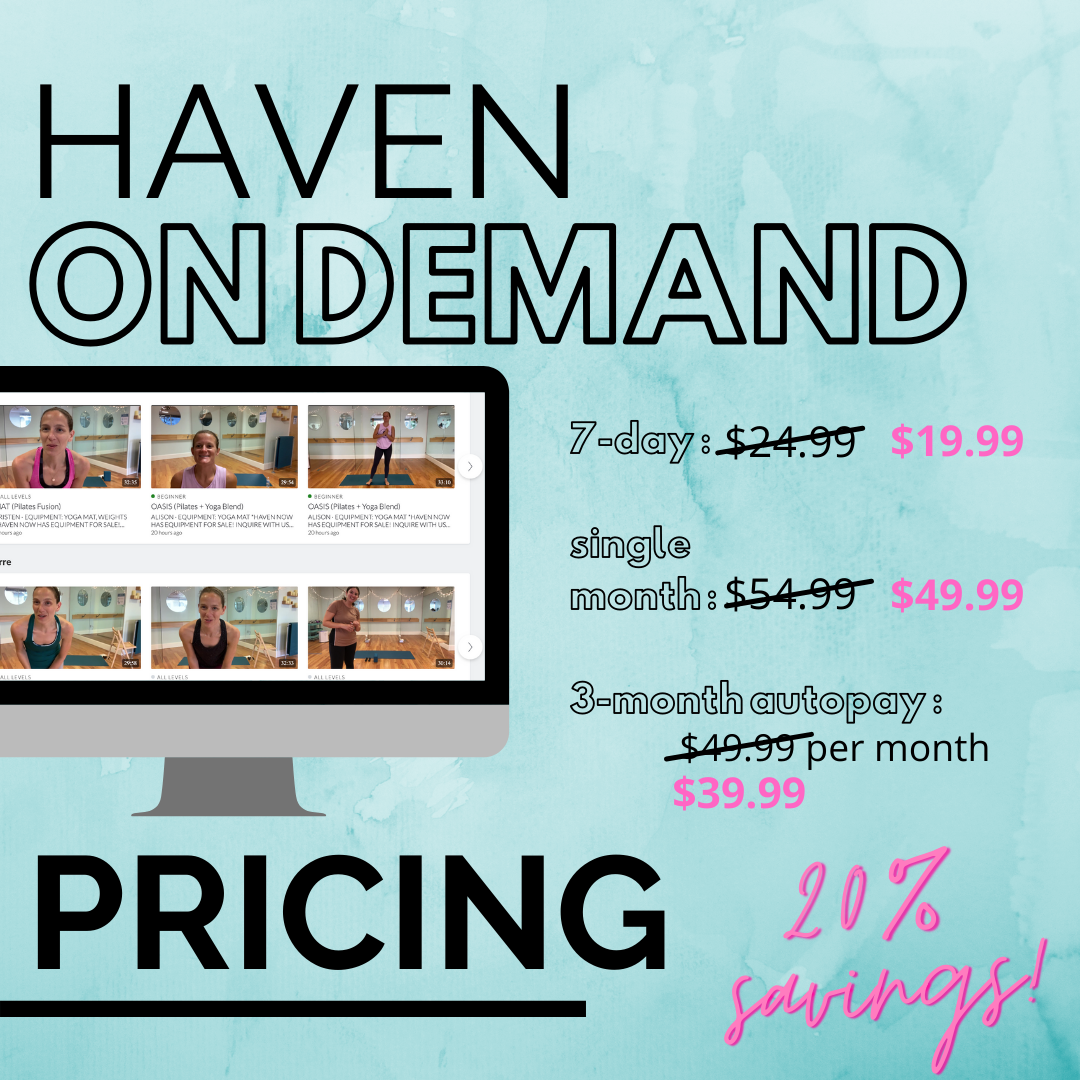 NEW PRICING!
*All packages provide unlimited access to our library of classes.
7-day access: $19.99
Single month access (30 days): $49.99
Commit to our 3-month contract and save 20%!
$39.99 charged to your CC every 30-days
PURCHASE UNDER THE 'CONTRACTS' TAB IN THE LINK BELOW
PLUS! Our MAX Membership now includes unlimited access to Haven On Demand! That's a $50+ monthly value!
PURCHASE HERE!
FAQ'S
WILL VIRTUAL CLASSES BE LISTED ON THE SCHEDULE?
No, the virtual classes will no longer be listed on the schedule. They will now live on our Haven On Demand platform. To access Haven On Demand, simply click the yellow button below! Or, keep a look out for our weekly "new content" emails that will be sent Monday mornings at 5am.
WHAT DO I NEED FOR EQUIPMENT?
Just a yoga mat (or towel/rug) and a set of weights (for most classes). Enhance your at-home workout experience and grab a set of Haven's equipment for sale!

LET'S MOVE!